SEO Services
We create winning SEO content strategies that will help you beat your competition.
Increase your visibility with SEO campaigns.
Looking to dominate your competitors online? We're here to help. We use the latest and greatest research techniques to develop content strategies that will help you rank higher on search engines and bring in more qualified traffic.
Not only will our services give you a competitive edge, but they can also help improve your website's visibility and make it easier for potential customers to find you. And because we believe that quality content is key, we'll also help you create content that helps attract users with high search intent, ensuring quality interactions with your stellar brand.
When it comes to SEO, you'll see more success with a guide. Let us show you the way, the Sherpa Way!
Why SEO?
SEO helps you increase brand visibility & attract qualified organic traffic.
We help businesses of all sizes get the visibility they need to thrive online. Using our intimate knowledge of SEO and content strategies, we can help you create a website that not only looks great but also ranks high on Google. With qualified traffic coming in, you'll see an increase in leads and sales in no time!
SEO Success Stories
We've been there, done that. You can too. We have helped our SEO clients see results that have led to increased revenue & visibility. One SEO campaign even led to millions of dollars in startup funding. If you have the patience to let us guide you through this evolution, we can work to help you achieve results that will launch you to higher heights, too.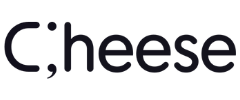 We worked with Cheese to help their team develop & launch an SEO strategy in 2019. In February of 2020, we started creating content for them. During 2020 alone, they saw 1.3 million organic page views.
*During the 2020 calendar year
*From February 2020 to September 2020
Big 7 Travel is a leading digital travel publication. We started working with them in late summer 2019. After just 6 months of consistent content creation, we were able to help them 8x their organic traffic.
*From July 2019 to January 2020
*Written by Elizabeth Thorn
How Does it Work?
Not every business can immediately benefit from SEO services. We want to make sure that your brand is not only in a great position to reap the benefits of SEO and the qualified traffic it can produce, but also that we are a good fit for your team and vice versa. Before we sign any contracts or start any strategies, here's what'll happen.
Book a Consultation
During our initial consultation, we'll get to know your brand, offerings, and current pain points. We'll be asking questions that will allow us to assess what kind of SEO strategy is going to be right for you.
SEO Questionnaire
Based on our call, we'll be able to develop an in-depth questionnaire that will help us get to know your brand ever better. We'll send it over to you for completion so we can complete the strategy outline.
Basic Strategy Proposal
We'll develop a short outline of a proposed strategy, complete with proposed timelines, campaigns, and a full breakdown of the budget. Upon your approval, we'll send over a contract so we can get started!
Our Methodology
Once we know we're a good fit for your business, we'll start the SEO strategy process as detailed below (with a few secret techniques thrown in to help personalize each strategy, of course!).
SEO Analysis
Diagnosis
Strategy
Implementation
SEO Analysis
in-depth research
An assessment of your site's current state of optimization
Before developing any SEO strategy, we will perform an initial consultation & audit. During the consultation call with you and your team, we'll walk you through an SEO questionnaire to figure out what work you've done in the past and where you're having the most trouble. After, we'll take that information to perform a full audit, which includes assessing technical issues, broken links, mobile optimization, website speed, site structue & more.
Diagnosis
Strategy
Implementation