About Us
We're here to help your business transform & evolve.
who are we?
We create engaging content strategies & campaigns that help your business evolve.
Sherpa Way Marketing is a Lisbon-based digital agency that specializes in helping brands achieve success through cohesive brand positioning, a unified message and expertly crafted content & ad campaigns.
Our team of strategic thinkers will be there every step of the way with innovative ideas, creative copy, and targeted campaigns - all while ensuring that we're helping you create a sustainable growth strategy that attracts highly-qualified traffic and leads.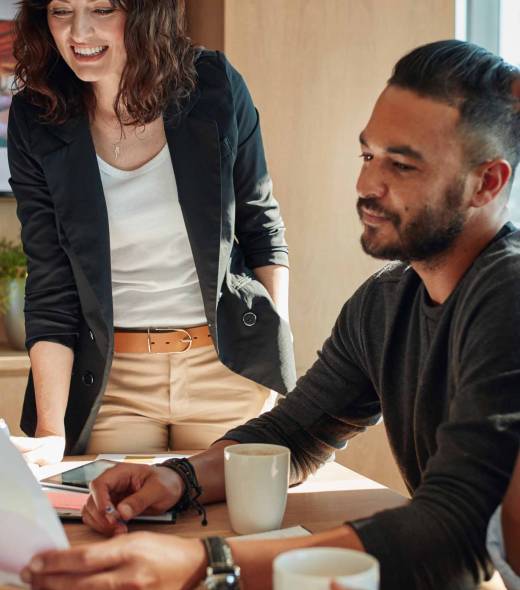 our story
We had to evolve, too.
We're a team of marketers who have been through the evolution you're going through (and we continue to evolve on a daily basis!). From starting our first business from the ground up in Colombia's palm tree peppered coffee region to launching Sherpa Way in Madrid, we know what it takes to build a brand.
We believe in dreaming big and never giving up on your goals even when you hit roadblocks (because let's be honest—we all do). If you want someone in your corner who can help provide insight, advice, and strategy for growing your business then we might just be a good fit for you.
We specialize in SEO, PPC, and content marketing, but we focus on personalized campaigns tailored to your brand's goals and needs. Whether you're launching a new product or trying to grow your customer base, our team of experts will help you get the most out of every dollar spent on advertising that helps you attract highly-qualified traffic and leads.
Why us?
What's the Sherpa Way difference?
You've got a lot of choices when it comes to SEO & content agencies. So, what makes Sherpa Way Marketing different? We're not here to sell you on marketing strategies you don't need. We're here to help you transform.
Sherpas Knows the Terrain
Sherpas have to traverse the mountains time and time again. This means that they know the correct paths to take because they've had to learn by making mistakes. Thus, they want to share their knowledge to help others succeed. We have built brands from the ground up and know from first-hand experience just how hard it is and which paths to avoid taking.
Sherpas Have Great Values
Sherpas have to maintain a positive attitude in order to ensure that climbers stay positive. Professionalism, respect, and loyalty are part of their job and they embody all of those values well. Sherpas must be willing to take control and redirect the group when a better path opens up. They work because they truly enjoy helping climbers reach their goals, and that's what we're all about too.
Sherpas Never Stop Learning
Each ascent is unique. There is always something new to see and learn on the way up the mountain, and Sherpas are highly aware of that. Once they reach the top of the mountain, they're reminded of how vast this world is and how much there is still yet to learn. We fully believe in this, too. We're constantly in pursuit of learning new techniques and strategies that can help push our clients to higher heights.
our services
We specialize in helping you get more qualified traffic & leads.
Our three main services include content strategies & copywriting, SEO, and paid ad campaigns. However, we work with each individual client to develop an optimized strategy for success based on your brand, audience, and goals. Our services include:
Content Strategies
Search Engine Optimization
Creative, Compelling Copywriting
Search Engine Marketing
Google Ad Campaigns
PPC Strategies & Landing Page Optimization